Shop Butterflydij Boutique Catalog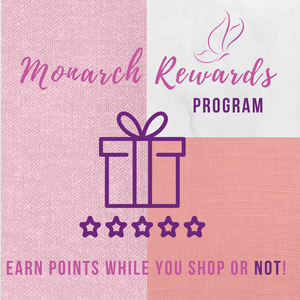 DID YOU KNOW YOU CAN EARN POINTS ON EVERY PURCHASE BY JUST HAVING AN ACCOUNT?
Our Rewards Program is one of the best there is. You don't always have to Shop with us to earn points, just creating an account and visiting our site gets you started!
LEARN MORE
Growth Alliances
Businesses aim for growth, and one of the most important aspect to aid in growth is good partnerships! Within the last year I have partnered with two companies to expand my boutique's reach and compliments each other's business growth.
Explore