Accessories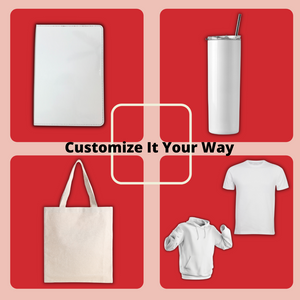 Customize It Your Way!
Are you looking for quality custom products for yourself, event or business?  Well, you have landed on the right page. Welcome! We do all types of products for various events such as:

🗸 Groups and Organizations
   (Sports Teams, Ladies Night Out, Churches, Schools)
🗸 Birthdays
🗸 Wedding Parties
🗸 Business Swag
🗸 Special Events
🗸 Business Fulfilment Services...and much more!

Its only right to get a Fly Custom!
All products in this collection is made to order. These items are not ready to ship and will require a 5-7 business day processing time.
To get started  COMPLETE THIS FORM

But-A-Fly Custom Effect - Customize It Your Way